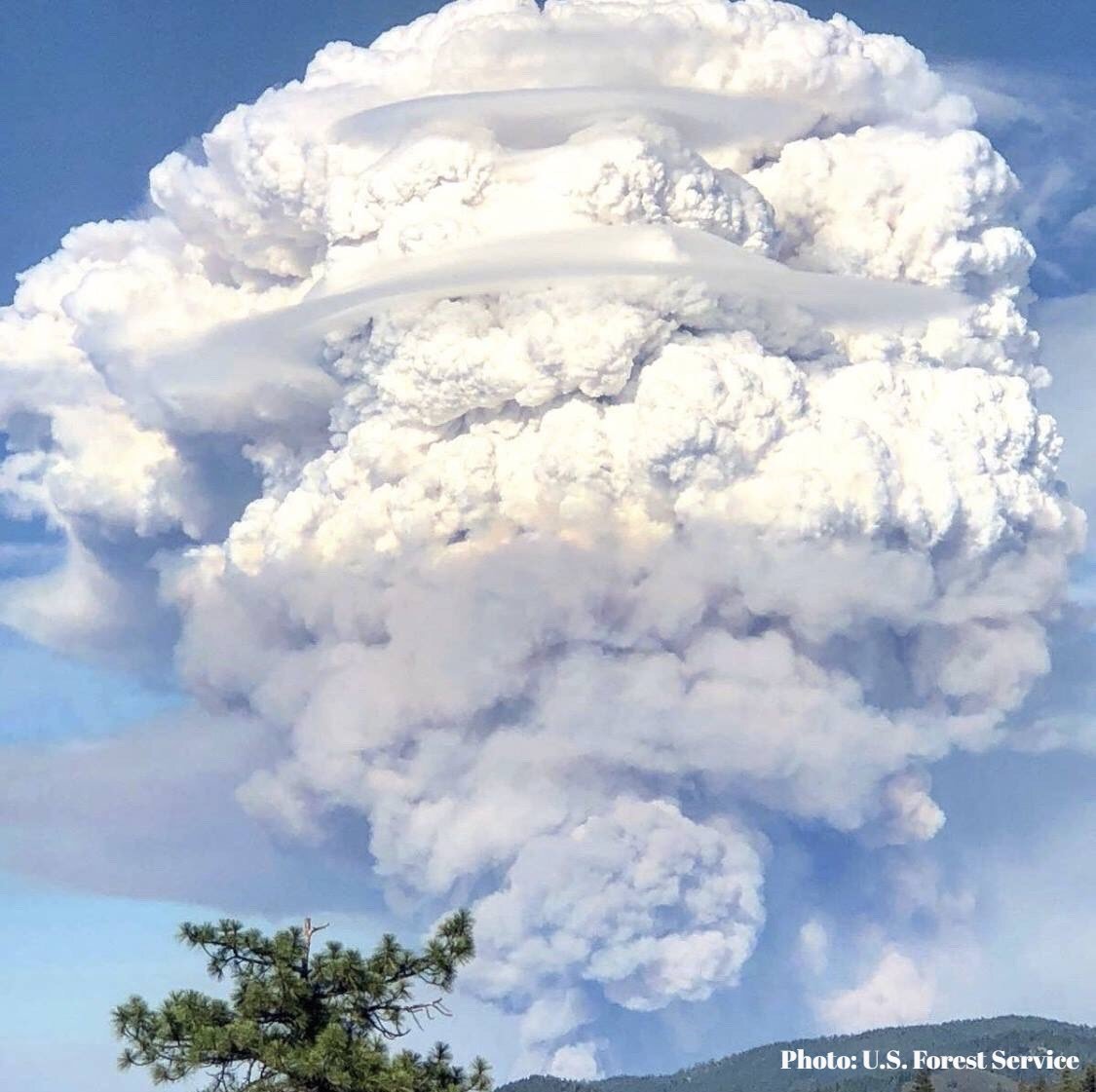 A massive, lenticular-laden pyrocumulus clouds builds above the Carr Fire. Source.
It seemed my last post rounding up maps showing the current conditions for the Carr Fire was helpful. Consequently, I am starting another one to continue monitoring the fire's progress.
So, as far as I can tell, the lines in west Redding have held and the fire has not been able to push further into the city. However, the fire continues to expand both to the north and, more significantly, to the south. This is unfortunate, since it means a lot of beautiful terrain in Whiskeytown is going to burn. Better this than the city, but it is still sad.
As the map itself notes in the key, the red dots indicate the fire is moving south. Evacuations orders for Igo and Ono have been ordered. According to the map, the threat to Igo looks imminent. Fortunately, the terrain really levels out south of Igo and there is a lot more road access to the area and less dense vegetation so cutting in some fire lines down there to contain the fire might be a lot easier.
The movement of the fire is confirmed on the live map, which I captured at 7:15:
It looks like the fire is overtaking Shasta Bally, which is unfortunate. At the very least, Whiskeytown is going to have to be rebuilt from the bottom up, which is to say nothing of the hundreds of homes already lost.
For those of us not in the immediate fire zone, here is a look at what the smoke has been looking like:
Strangely enough, it isn't too smoky out right now, here in Mount Shasta. This is good, since I am leading the Cub Scouts on a hike to Cliff Lake this morning. The smoke is thin right now and I think we will be high enough to not have much around at all up there. It is thankfully cool too, so the hike should be a good one for the kids.
I will check back in later today with some more map updates. Pray the fire lines in Redding hold and for all the people holding them!